[ China Agricultural Machinery Industry News ] Spring ploughing is a key link in agricultural production and an important basis for achieving a bumper harvest of grain throughout the year. On March 30th, Zhejiang Provincial Federation of Supply and Marketing Cooperatives (hereinafter referred to as "Zhejiang Supply and Marketing Cooperative") held the launching ceremony of "Building a Service System and Developing Modern Agriculture" in Huzhou, Zhejiang Province, to kick off the 2017 The prelude of the province's supply and marketing cooperatives in Zhejiang Province.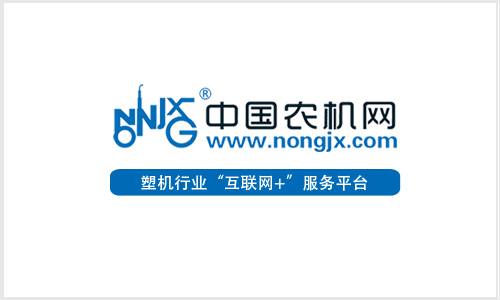 The prelude of Zhejiang's expenditure on agricultural and agricultural services, "smart agriculture" creates a new era of agricultural resources services
"Smart Agricultural Materials" Agricultural Materials Services Enter the Network Era
A little bit of mouse chemical fertilizers and pesticides were delivered to the door, and there were puzzles for agricultural experts to answer online... As one of the four reform pilots selected by the All-China Federation of Supply and Marketing Cooperatives, Zhejiang Supply and Marketing Cooperatives tested the "smart agricultural resources" and built the "wisdom of wisdom". Agricultural resources" service platform.

"Next, Zhejiang Supply and Marketing Co., Ltd. will further extend the service function of the 'Smart Agricultural Resources' platform. During the spring ploughing this year, the online crop hospital version 3.0 will be launched." Shao Feng said that there are more than 50 regional online crop hospitals in Zhejiang Province. More than 700 crop doctors have settled in. Together with more than 900 physical crop hospitals in Zhejiang Province, these online crop hospitals have formed a powerful technical force to escort agriculture in Zhejiang Province.

In fact, in addition to online crop hospitals, the "Smart Agriculture" platform also includes seven modules, namely online agricultural shopping malls, online technical training, market information release, online demonstration and promotion, and is built around online production and agricultural application. Services, online transactions, offline distribution, and quality traceability are the main features of the agricultural industry public service platform.

The reporter learned that at present, the number of registered users of the platform mobile app - "Yi Nong Bao" is 62,000, and the answer to agricultural technology problems exceeds 15,000. Among them, there are 19 existing shops for online agricultural commodity trading, and 138 manufacturers have settled in.

At the same time, the platform also actively promotes data sharing with agricultural law enforcement departments in some regions, and realizes functions such as agricultural database query, agricultural product quality information verification, and pest and disease reporting, providing farmers with online and offline agricultural technology services.

Modern agricultural service functions are improving day by day
Wu Weiping, a Huzhou peasant with more than 1,000 acres of rice fields, is no longer worried about the lack of labor. "Through 'agricultural machine substitution', as long as 5 or 6 labors, breeding, machine insertion, fight drugs, harvesting easily, and through scientific control of fertilizer, rice quality is better than in the past." Wu Weiping told reporters.

In recent years, Zhejiang has made the leading agricultural enterprises, farmers' professional cooperatives and family farms become the main force of socialized services by strengthening agricultural public services, cultivating the main body of agricultural services, innovating service mechanisms, and improving service quality. The agricultural socialized service system has been basically established, and the functions of modern agricultural services are gradually improving.

The reporter learned that as of the end of 2016, Zhejiang Province has built 30 modern agricultural comprehensive service centers, set up 909 crop hospitals, and established 170 professional service organizations such as land custody and technical services, and unified defense, agricultural machinery and soil testing services. The area is 3 million mu.

For example, Huzhou "Qianshanxia" service center provides basic services such as agricultural resources supply, agricultural technology consultation, unified defense rule, soil testing formula, agricultural machinery operation, agricultural product storage, processing and sales, and farmers' quality training for the surrounding farmers and agricultural management entities. Derivative services such as rural e-commerce.

In addition, Zhejiang Agricultural Association will be established in the first half of this year, and the "three-in-one" agricultural cooperatives of production, supply and marketing and credit will be fully operational and will lay a solid foundation for serving the development of modern agriculture.

"Giving benefits and making profits" highlights the social responsibility of agricultural enterprises
At the launching ceremony, 10 large trucks were loaded with fertilizers, which were donated by the Zhejiang Provincial Supply and Marketing Cooperative to the province's cooperatives, family farms or large farmers. In addition, many agricultural enterprises have set up preferential fertilizer supply points at the launching ceremony, and paved the booth to provide farmers with goods display and agricultural product promotion. The reporter saw at the scene that there were constantly staff members who distributed agricultural materials, agricultural materials, authentic and false identification, application technology and other publicity materials and samples to the farmers...

It is understood that only Zhejiang Agricultural Holding Group Co., Ltd. promised to send 1 million yuan (RMB, the same below) to the farmers in the form of gift-giving or profit-sharing in the spring farming and agriculture-supporting farmers service. Zhejiang Province's 11 cities and some county-level supply and marketing cooperatives will also follow up to carry out corresponding service activities, and Zhejiang Province's supply and marketing cooperatives will use the system-wide force to achieve full coverage of spring farming and agricultural activities.

Up to now, the province's province's supply and marketing system has organized and regulated a total of 1.32 million tons of agricultural fertilizers, 18,000 tons of pesticides and 25,000 tons of agricultural film; concentrated on agricultural technology training and expert lectures more than 120 more than 6,000 people, holding farmers More than 60 sessions of management and management courses, experts answered farmers more than 8,000 times, and the number of trainees reached more than 3,000, and more than 70,000 pieces of technical information were distributed.

"We must ensure the supply of agricultural resources market, give full play to the main channel of agricultural resources supply and market regulation, do a good job in the organization of agricultural resources, and ensure adequate supply of agricultural materials. For large producers and difficult farmers, various forms of gifts will be given. Fertilizer and preferential supply activities." Shao Feng said.
We mainly produce:
Luffing cranes: 4t ~ 25t (LT4522-8t, LT5030-10t/12t, LT6027-12t, LT6037-16t, LT6047-25t, etc),
Flat Top: 6t~32t (MT5012-6t, MC6013-6t, MT7020-10t, MT7525-12t/16t, MT8040-20t/24t, etc),
Top Kit : 6t ~ 40t (MC6013-6t, MC7015-10t, MC7033-16t, MC7527-18t, MC8030-20t/25t, MC8075-32t/40t, etc),
Roof Derrick Crane: 4t ~ 16t (LD3020-6t/8t, LD2430-10t, LD4060-12t/16t),
Passenger Hoist: SC200/200,
Parts supply: Mast sections(Potain, Liebherr), fixing angles, mechanisms and motors parts, electrical parts, etc.

ELECTRIC CONTROL SYSTEM
* Schneider/ABB/Fuji, or other reliable electrics elements are selected.
*Multi-core plugs design and layout inside the electrical cabinet are convenient to maintain when problems occurred.
* Plug-ins controls make the work convenient and fast.
* Inverter with PLC reduce the fault rate, it ensures the stability, high configuration, simply use.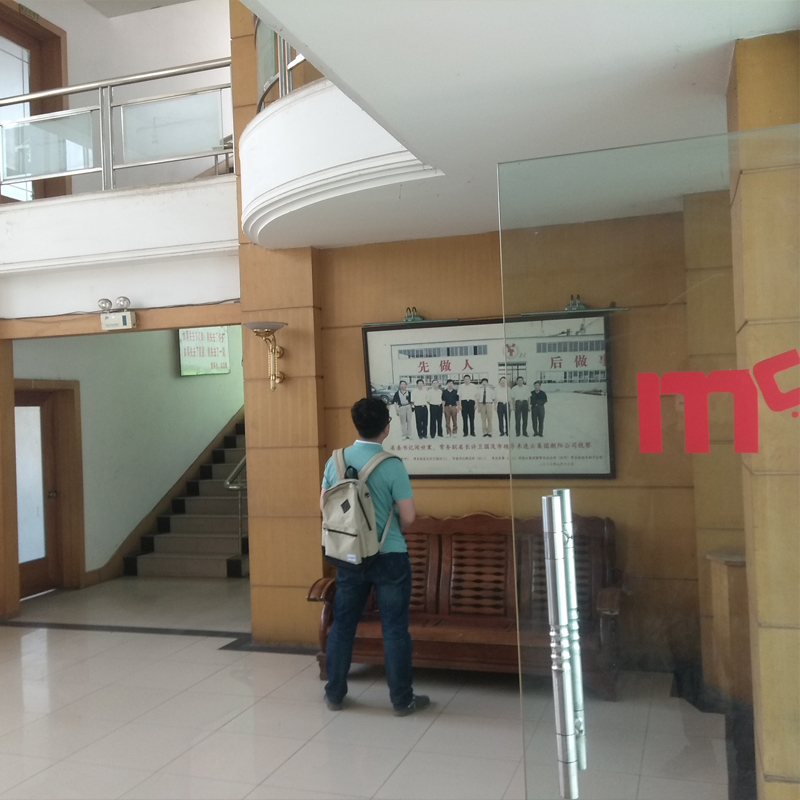 Tower Crane,Secondhand Tower Crane,Sym Tower Crane,Luffer Crane
Miliscorp Industry Ltd , https://www.mctowercrane.com