Main Market:
South America, North America, Mild East, Southeast Asia, Africa, Eastern Asia, Northern Europe, South Asia, Domestic Market
Transport Package:
Inner Box and Carton Box
Specification:
169.9*58*16.9MM
 1 PART NUMBER
| | |
| --- | --- |
| ACURA | 45022-STX-A00 |
| FMSI | D1387-8396 |
| HONDA | 45022-STX-A00 |
| HONDA | 45022-SZA-A00 |
| HONDA | 45022SZAA10 |
| MINTEX | MDB3309 |
| SANGSIN | SP1452 |
 
 2 SPECIFICATION  
| | |
| --- | --- |
| Length-1 | 169.9 |
| Width-1 | 58 |
| Thickness-1 | 16.9 |
| Pcs In Set | 4 |
3 APPLICATION
   
| Years | Eng Vol | Eng No | Body | Front Rotor | Front Brake | Rear Rotor | Rear Brake | Parking Shoe |
| --- | --- | --- | --- | --- | --- | --- | --- | --- |
ACURA   »   MDX
ACURA   »   ZDX

HONDA   »   Odyssey   
10.10~

3500

 

5FN

 

PN28001

 

PN28002

 

10.10~

3500

 

RL3H

 

PN28001

 

PN28002
HONDA   »   Pilot (USA)
 
4 PRODUCT FEATURE
.NOISELESS ANDÂ Â LOWÂ DUST
.HIGH HEAT RESISTANCE
.EXCELLENT STOPPING POWER
5 Package Stype
(a) Our brand and use Logo "BEEMAN"
(b) Neutral Package
(c) OEM client's brand and logo,but clients must show us authoried lisence.
(d) without package..
Inner package
Shrinked plastic package per one set.Four pieces one set packed together in shrinked plastic package,then packed in one color box..
Outer package
(a) Our brand and BEEMAN logo standard package
(b) Neutral package
(c) OEM clients' brand,logo and design,special design need negotiated.
(d) Standard package
Brake pad:1set packed in inner box, 10-20sets packed in outer carton
Brake shoe:1set packed in inner box, 6-20sets packed in outer carton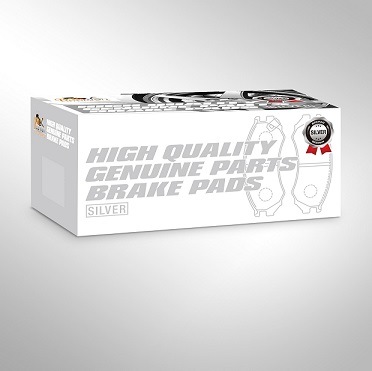 6 Delivery Time :30-60days
7 Hot Line:86-13719126825

8 Tel:86-20-34667526
Oil Pan Gasket function is to seals the oil pan to the bottom of the engine.
Oil Pan gasket Material: Cork, Framework Rubber, Metal Rubber. Sealing Paper,

1 CORK: Cork material is the earliest used in the oil pan seal. The most widely applied, Is a highly applicable sealing material. It is feather is: simple process, raw material is simple and easy. Low cost.
But a wide range of apply does not mean it`s fully suited to the oil pan seal.
Its disadvantage is also very obvious: Easy to leak; Easy to pressure explosion when install the screws.

European and American manufacturers have no longer use this material many years ago, but the aftermarket still have a huge inventory fort this cork oil pan gasket.

2 RUBBER: Rubber oil pan gasket is widely used in the foreign maintenance market, It`s a very nice sealing material, The specific material can be: NBR, ACM,FKM. European cars prefer to use rubber oil pan gasket, such as Mercedes-Benz, Audi, and Volkswagen and so on.

3 Sealing Paper: Sealing paper oil pan gasket is a new material, it`s performance stable, good sealing effect, Suitable for flat sealing. The US repair kits form TTK,ATC,TRANSTEC etc- are mostly use this sealing paper material.

4 Metal Rubber: Also named as module rubber, hard rubber, its use metal as a skeleton and coated with rubber outside, representative one like 4T65E, This is a new trend of the oil pan gasket, It combines the advantages of rubber material and avoid the disadvantage of not easy to fix. At present United States almost all new transmission box is use this metal rubber sealing gaskets. This is also widely used in the engines.

Oil Pan Gasket
Oil Pan Gasket,Non Asbestos Oil Pan Gasket,Oil Pan Seal Gasket,Truck Oil Pan Gasket
HAFID INTERNATIONAL LIMITED , https://www.hapgasket.com