On July 14, 2018, the
FAW Jiefang
Hongta Xichai Wukang Kangwei/Jinwei product promotion conference was held in Fuling District of Chongqing. The leaders of the Hongqi Red Tower Chongqing Shangdai Office Dong Shijun, the service manager Zhang Yibin and the Chongqing Tianping Automobile Sales Tang Yin, the channel manager of the company, and Luo Tao, the general manager of Chongqing Fuling Songxian Sales Co., Ltd., have nearly 50 users.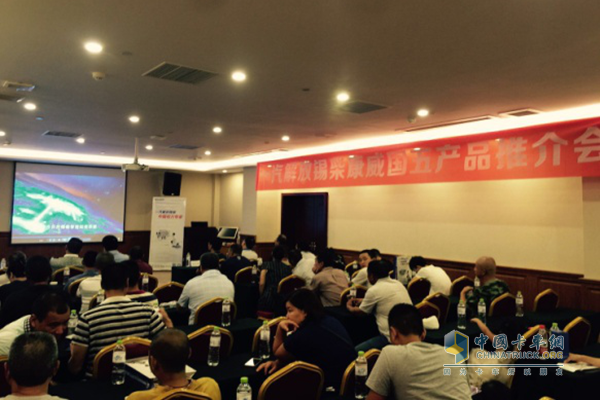 Participating Red Tower customers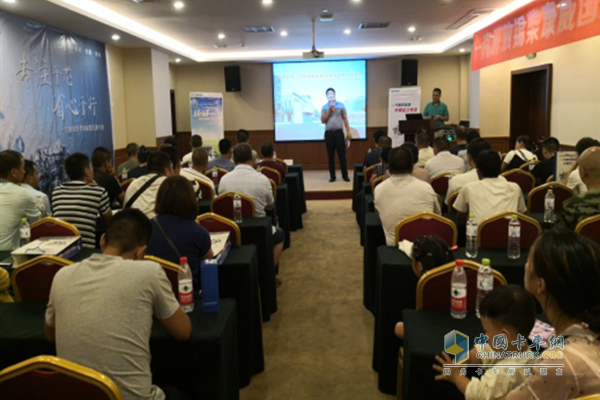 On-site leader leads to a welcome speech
At the meeting, the first words were given by Zhang Yuyu, Marketing Manager of Marketing Department of FAW Engine Business Department, and then by the brand manager Jiang Yonglin to the participating FAW Hongta, Fuling dealers, service stations and Hongta users. Xichai Guowu Kangwei/Jinwei and other series of engines have strong power, better fuel consumption and more environmentally friendly emissions. In particular, Jinwei 4DB1 newly developed four-valve, overhead camshaft and 40,000 km long oil-changing DPF technology advantages. At the same time, the management concept of Xichai core service and the requirements of after-sales maintenance implementation service have been completely explained, and they have been recognized by users.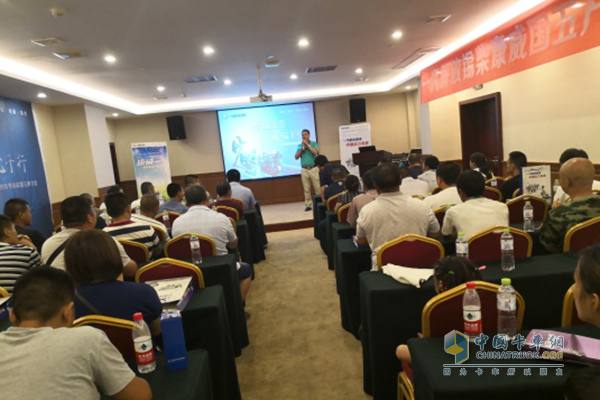 Brand Manager introduces Xichai products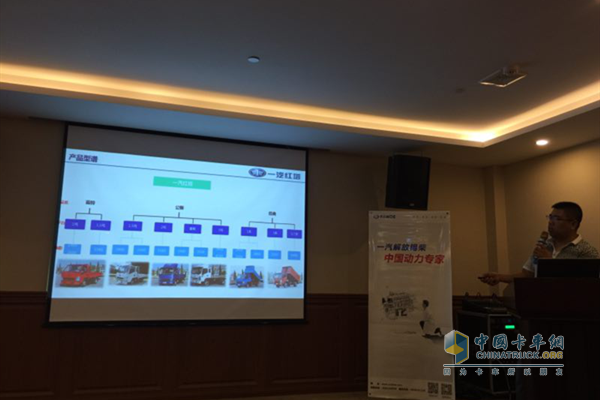 Field leaders introduce Red Tower products
Dong Shijun, manager of the Chongqing Commercial Bank of FAW Hongta, introduced in detail that FAW Hongta has taken the opportunity of industrial and industrial transformation and upgrading in recent years to quickly adjust the existing product structure, accelerate the development of new products, and keep pace with the development of the industry. At present, the FAW Hongta, the lion, the classic, the golden bell series of the national five models have achieved full coverage, and based on market demand, the development of new products above the national five emissions has been fully launched. Its detailed FAW Hongtaba series light truck is a very practical light truck in Fuling, Chongqing. In particular, the fighter is equipped with FAW Xichai Conway 4DW series engine, with a maximum output of 84-95 hp and a maximum capacity of 220 Nm. Torque, the engine through the high pressure common rail and particle capture and other post-processing methods, without the need to add urea solution, can reach the national five emission requirements, matching the manual 5-speed gearbox produced by Shandong Mengwo. The bell is equipped with a safety brake with better safety performance, which effectively improves the braking performance of the car and shortens the braking distance, which greatly ensures the safety of the vehicle under emergency braking conditions.
Through this promotion, the users have deeply explained the commitment of Xichai enterprises to adhere to the "satisfaction of performance, satisfactory quality, and satisfactory service". Everything has earned more wealth for users to consider and put into practical action to win. The craze for choosing Xichai products.
Reading volume:
Y2 Series 3-phase Cast Iron Housing Induction Motor

Y2 series motor is totally enclosed and fan cooled 3 phase squirrel cage induction motor. It is newly designed in conformity with the relevant rules of IEC&DIN42673 standards. Y connection for motor of 3kw and below. Delta connection for 4kw and above.

Application:

Y2 serise 3 phase motors are widely used as driving equipments of various machineries such as: machine tools, blowers, pumps, compressors, transporters, agricultural and food processing.

Operating Condition:


Altitude ≤1000m
Ambient temperature -15°c to 40 °c
Rated voltage 380V, 400V, 415V, 220V, 230V, 240V, etc
Rated frequency 50HZ, 60HZ, 50HZ/60HZ

Insulation class Class B, Class F
Duty Continuous(S1)
Protection class IP44, IP54, IP55
Cooling method IC0141
Note:
The voltage and frequency could be made according to your request. If there is any requirements or inquiries, welcome to contact us.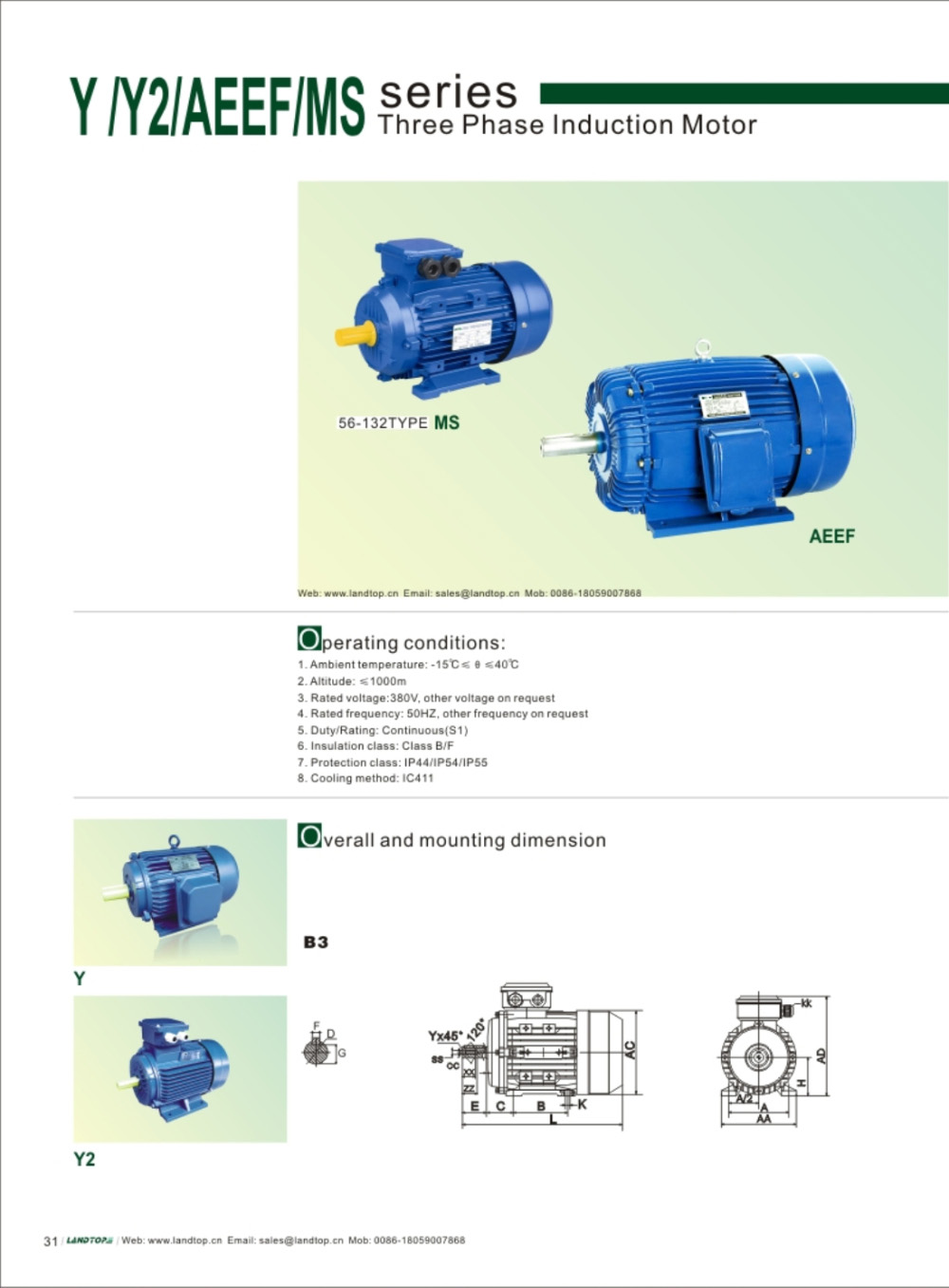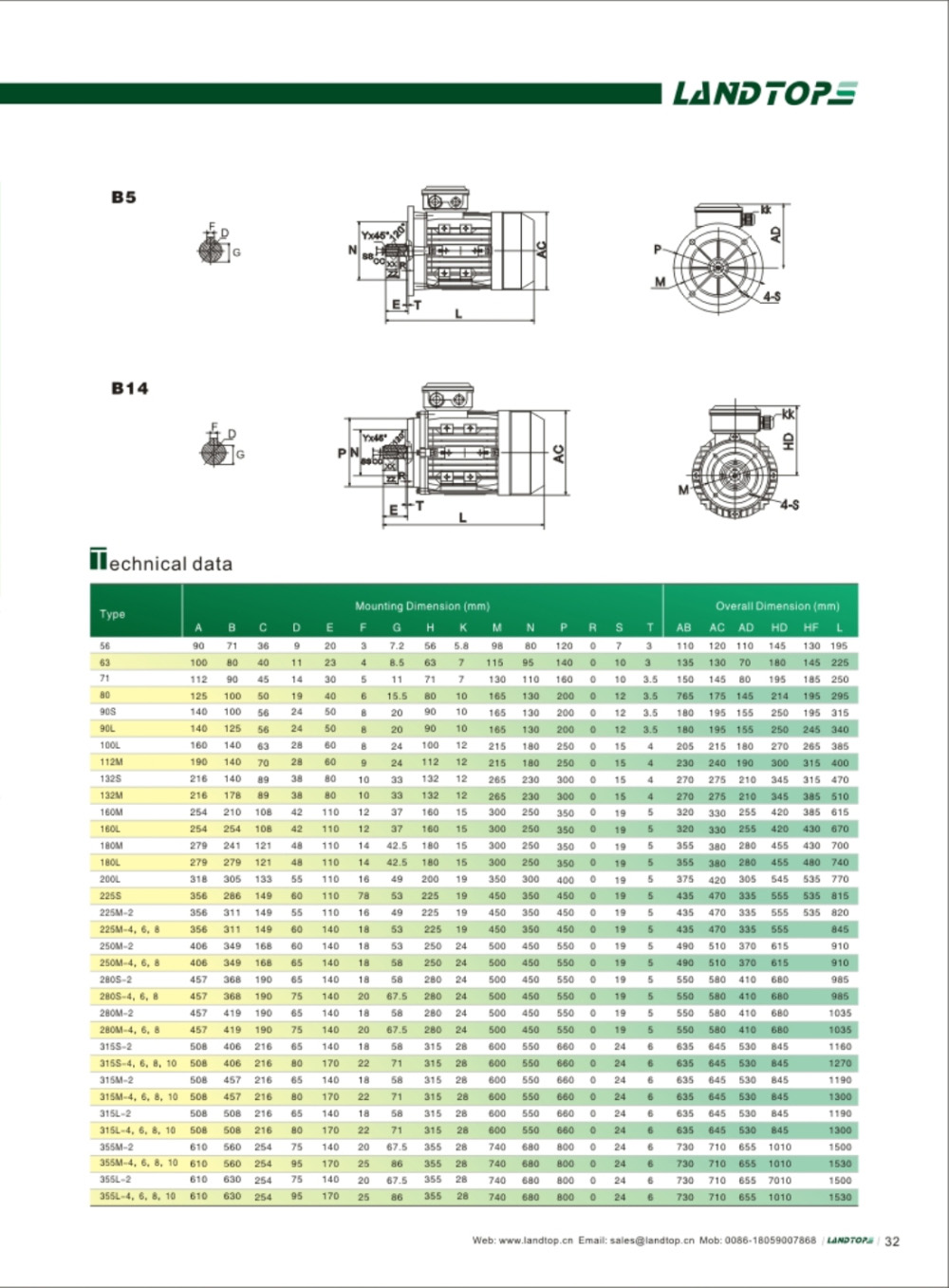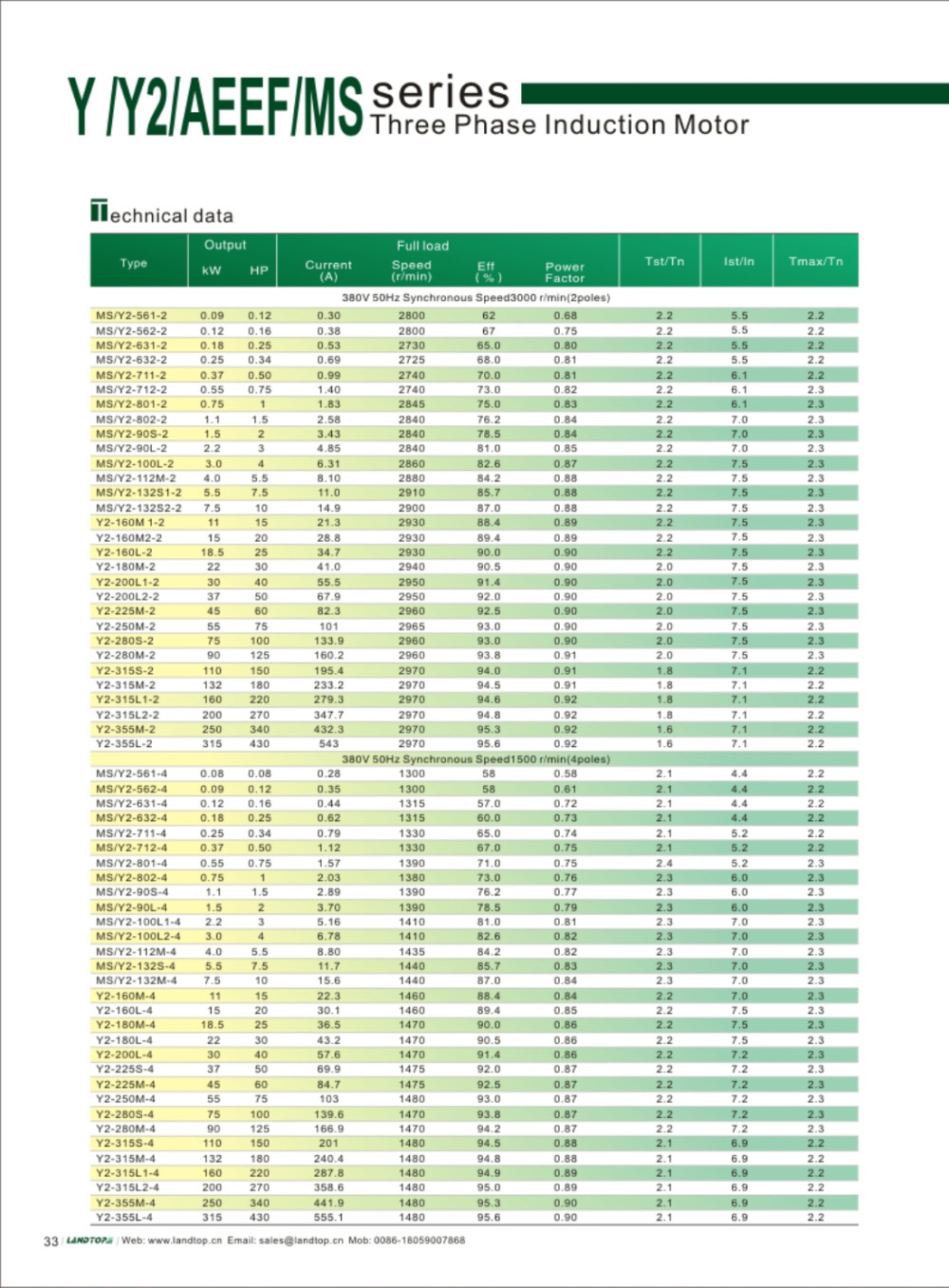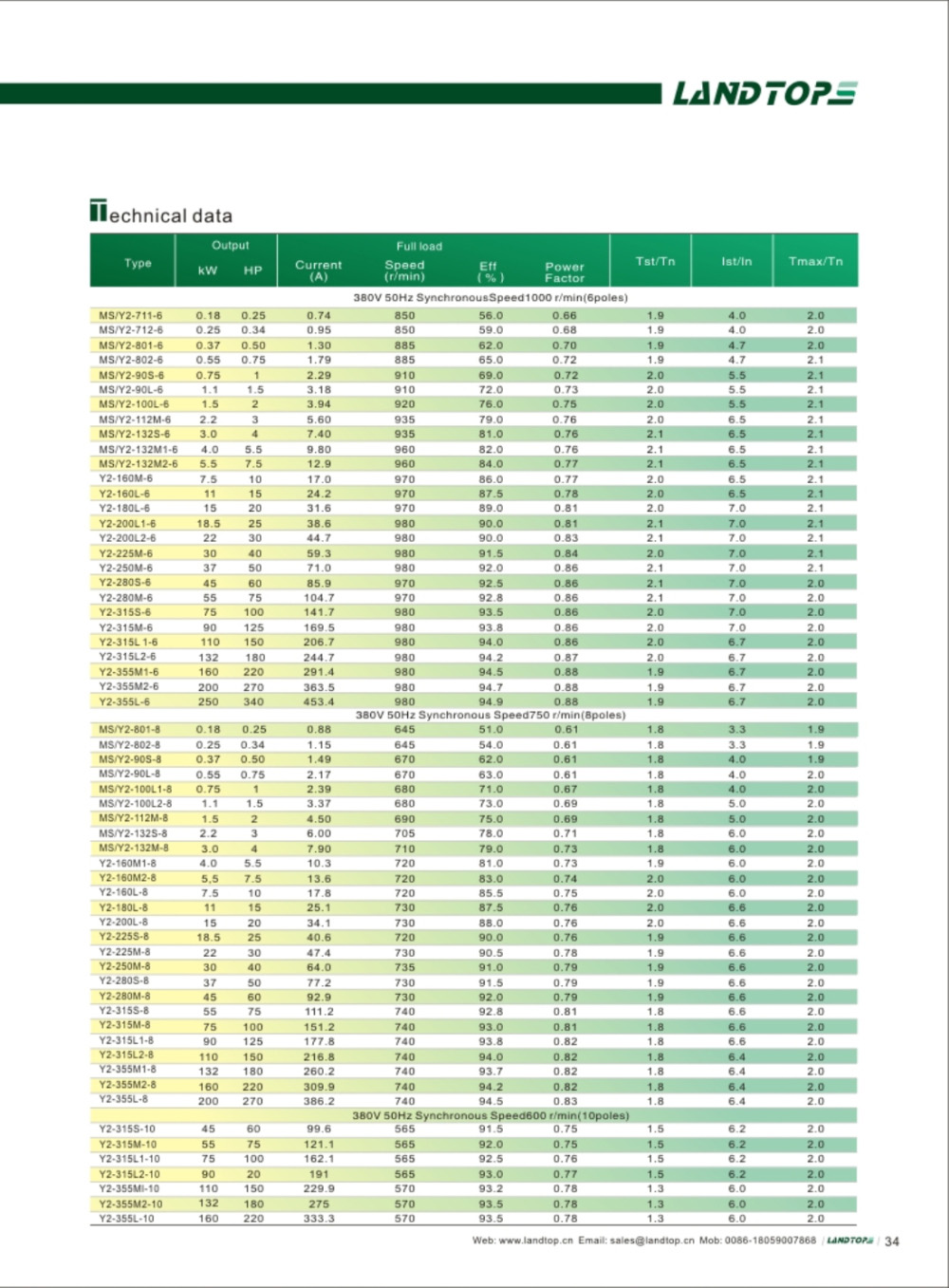 Y2 Three-Phase Iron Housing Electric Motor
Y2 Series Three Phase Induction Motor,3 Phase Electric Motor,3 Phase AC Motor,3 Phase AC Induction Motor
FUZHOU LANDTOP CO., LTD , https://www.landtopco.com