Pembinaan Nescaya is a construction company with more than 30 years of history. It specializes in earthworks, infrastructure engineering, road engineering, drainage engineering, slope protection engineering, pile foundation engineering and general civil engineering construction. The company is located in Selangor, Malaysia and employs more than 100 people. A road project worth RM 120 million (US$29.5 million) is currently underway, which will increase the accessibility of the new Biancalan Oil Complex. The project is currently undergoing earthwork construction and 40 tons of dump trucks are being transported daily at the construction site. Materials are transported on the way.

In order to ensure uninterrupted earthworks, contractor Pembinaan Nescaya has deployed two Shandong temporary self-propelled graders G9138 and G9190 to repair and repair the damaged transport roads and ensure their normal use. These self-propelled graders will operate one shift each day for 10 hours and will be put into the actual construction of the four-lane highway when the earthworks will be completed in March 2018.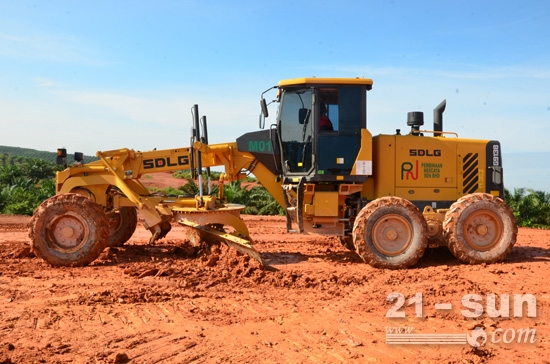 Shandong Linggong G9138 Motor Grader

Tee You Ann, project manager of Pembinaan Nescaya, said that due to the low cost of Shandong Linggong's total purchase of motor graders, the project cost can be kept at a low level and profits can be maximized. Tee said: "We liked Shandong Linggong's self-propelled graders because they had fewer electronic components, so it was easier to operate and maintain and the cost was lower.

The two Shandong Linggong graders were purchased last year. G9138, which was purchased nearly a year ago, makes a lot of sense. It is the first self-propelled grader in the company's fleet. The fleet has more than 80 machines, including dump trucks, compactors, backhoe loaders, excavators and mobile Crusher. The performance of the G9138 left a deep impression on Pembinaan Nescaya, so he bought the G9190 a few months later. Tee said: "Before we purchased these Shandong Linggong grading machines, we have been renting another brand of equipment. Because the G9138 has high production efficiency and reliability, so we purchased our own equipment, and then buy The bigger G9190 device."
The G9138 self-propelled grader has a total working weight of 12,000 kilograms and an all-digital dashboard. The operator can perform precise control and electronic monitoring. The integrated dashboard can also be checked and maintained directly. G9138 adopts the Weichai Deutz WP6G140E22 engine, with the maximum forward and reverse speeds of 34 km/h and 28 km/h respectively. The larger G9190 equipment uses a 3.658 m bulldozer to cover a wider range of power and DDE BF6M1013 EC engines. The low-noise engine is matched to the grader's electro-hydraulic gearbox control system, allowing the operator to select the correct gear according to the load for optimum efficiency and power. The squeegee can be rotated 360° and tilted 90°. Operates through the movable screed control system for excellent flatness accuracy.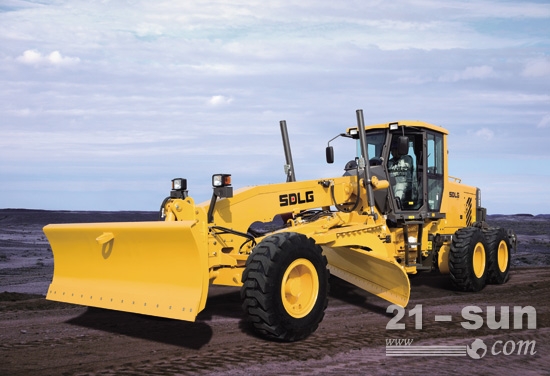 Shandong Linggong G9190 Motor Grader

Thanks to the outstanding performance of Shandong Linggong's self-propelled graders, Pembinaan Nescaya is confident that it will try to use Shandong Lingong's other equipment. Now, Tee said it is considering buying a Shandong Lingong L956F wheel loader. Tee said: "We are currently renting Shandong Lingong L956F wheel loader. If we purchase a new equipment, we plan to use it in a sand mining project in Pahang." Tee said that their company has been with the local Shandong In cooperation with industrial distributor Tan Chong Industrial Machinery, the company's professional sales staff and extensive service network in Malaysia are also one of the reasons why Pembinaan Nescaya's decision to invest in Shandong Lingong's equipment is crucial. (This article comes from Shandong Lingong)
Related News: Shandong Linggong Grader Malaysia
Crankshaft Pulley,Engine Crankshaft Pulley,Crankshaft Belt Pulley,Car Crankshaft Pulley
Taizhou Chenhui Machinery Manufacturing Co., Ltd , https://www.chenhuipulley.com