This catalog is a selection of portable DC high-voltage generator products for Shanghai Baixie Electric Co., Ltd. You are welcome to inquire for detailed information on this product! There are many types of portable DC high voltage generators, and there are subtle differences in different applications. The company provides you with a full range of solutions.
The company aims: to win by quality, technology and development, reputation first, customer first.
Portable DC High Voltage Generator Technical Features:
1. Smaller, lighter, more beautiful, more reliable, easy to operate, fully functional, easy to use in the field, is the best reliable product in the new century.
2. Adopt the latest technology, process manufacturing, take the lead in applying the latest PUM intelligent pulse width modulation technology, pulse string logic array modulation, adopt high-power IGBT devices, use intelligent technology to increase intelligence rate, frequency up to 40kHz, so that the output high voltage stability is higher, The ripple factor is smaller.
3. Using computer control technology, the output DC high voltage, current, overvoltage setting, timing, grounding and various protection information are displayed on a large screen LCD display.
4. The first smart ground fault protection and alarm function (poor grounding can not be boosted), the pressure measuring circuit breakage protection (high-pressure measuring circuit disconnection instrument can not boost), emergency stop button, greatly enhance the safety of the operator in the operation process. Under special circumstances, the ground fault protection alarm function can also be released (such as when the generator is used as the power source or the site is badly grounded but can still be tested.) High accuracy and accurate measurement. Both voltage and current meters are digital display. The voltage resolution is 0.1kV and the current resolution is 0.1uA. The voltage meter on the control box directly displays the voltage value added to the load test sample. No voltage divider is needed when using, and the wiring is simple. The instrument has high and low voltage side to measure leakage current, and the high voltage end adopts round shield digital meter display. It is not afraid of discharge shock and has good anti-interference performance. It is suitable for field use.
5. High voltage regulation stability, full range smooth voltage regulation, output voltage regulation adopts imported single multi-turn potentiometer, stable step-up process, high adjustment accuracy, and a coarse and fine adjustment function. The voltage regulation accuracy is better than 0.1%, the voltage and current measurement error is less than 1.0%, and the ripple factor is better than 0.5%.
6. With the addition of a high-precision 75% VDC-1mA function, it is extremely convenient for the zinc oxide surge arrester to measure. A simple press does not require calculation. The instrument control box has 75% voltage function keys. When doing the arrester test, when the current rises to 1000uA, it will open the 0.75 button. At this time, the value displayed by the voltmeter and ammeter is 75% of the data. Immediately after the boost knob is returned to the zero position, the fine voltage regulator will be returned to the zero position. Immediately press the green button to cut off the high voltage and turn off the power switch. Do other tests.
7. The double pressure tube can be divided into sections and used at the scene, which is flexible and convenient. It can be used by multiple machines and is economical.
8. The double pressure cylinder is developed with German technology; the intermediate frequency transformer is specially designed by the relevant experts, with small size and large capacity. Double pressure cylinder base contains â–³-Y legs, that is, Y-shaped when used, the support is stable and convenient, shrink into â–³ shape when packing, and is hidden in the base.
Pullylon is certified by ASME code in design and manufacturing, we also have the U stamp, so our products and manufacturing process are fully certified to the highest extent of industry standards. Our strengths lie in the high quality and fine craftsmanship of our products, the engineering expertise of our team, and our quest to continuously develop technologically new and exciting products.
Asme Heat Exchanger is widely used in petroleum industry, chemical industry, energy, agriculture, construction, ship building, electricity, military and defense.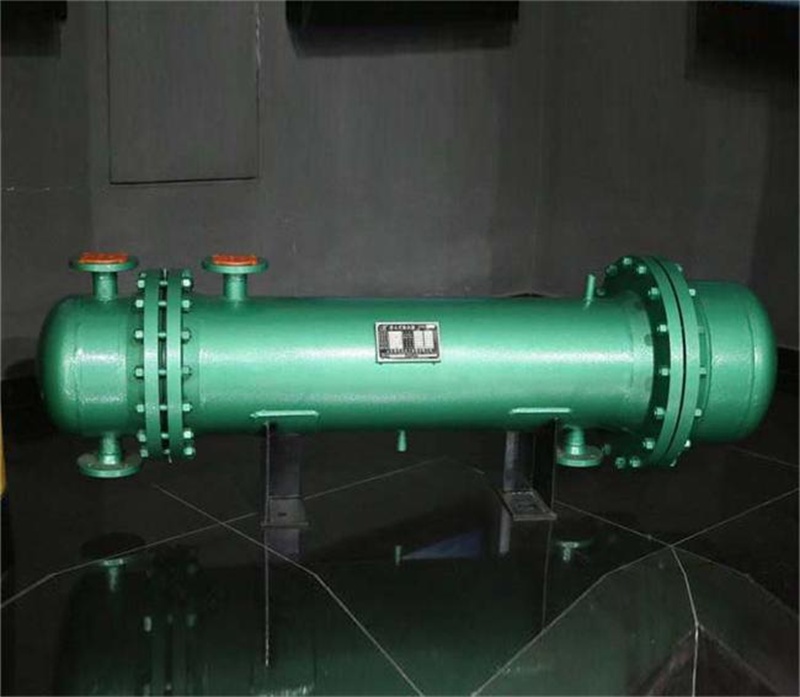 Product Range
| | |
| --- | --- |
| Design Code | ASME Section VIII,Div I,API standard,China standard |
| Pressure | Up to 20Mpa |
| Temperature | -20℃-400℃ |
| Capacity | Up to 200M3(2,000,000 Liters water volume ) |
| Diameter | Up to 5 meters |
| Shell&Head Thk | Up to 100mm |
| Weight | Up to 100 tons |
| Length | Up to 50 meters,with suitable field joints |
If you have any questions, please contact with us directly, Pullylon has been manufacturing the Storage Tank for more than 20 years, and our products have been exported to many factories, such as US, Russia, Singapore, Australia, Malaysia and so on. Welcome you can visit our Factory. For inquiry, Please send mail directly to us.
Asme Heat Exchanger
Asme Heat Exchanger,Copper Tube Heat Exchanger,Carbon Steel Heat Exchanger,Asme High Pressure Heat Exchanger
Shandong Pulilong Pressure Vessel Co.,Ltd , https://www.pullylon.com