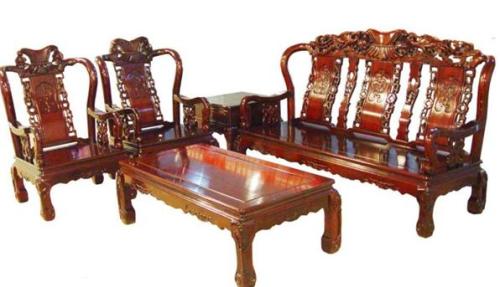 On May 12, China Redwood Committee officially opened the "Redwood and Redwood Products Inspection Center." According to Che Chun, Secretary General of China Redwood Committee, the center will be established as a state-level mahogany inspection authority to provide inspection services for the mahogany industry in mahogany timber and products.

Che Che told reporters that since the establishment of the Redwood Committee of China, it has devoted itself to the construction of mahogany and mahogany products testing centers. He said: "Although the 2013 CITES Convention included 7 redwood species as endangered tree species for protection, the mahogany market is still chaotic, counterfeiting and shoddy." The China Redwood Committee will rely on the "Test Center". Carry out special rectification campaigns for the market specifications of endangered tree species of red wood, maintain the credibility of enterprises, and protect the interests of enterprises and consumers."

According to reports, the China Redwood Committee Redwood and Redwood Products Testing Center targets the companies, individuals, and organizations within the Redwood Industry who have the need for redwood product testing, and the detection range is mahogany wood and redwood products. At the same time as the inspection center refines the observation methods of conventional wood anatomy and slicing, it will also introduce advanced technologies such as DNA tree species identification to provide objective and accurate results. At the same time, the inspection center adheres to the principle of non-profitability, aims at serving the industry, and provides multi-dimensional inspection services according to the needs of the client.

It is reported that China Redwood Committee Redwood and Redwood Products Testing Center had previously set up a local workstation for the testing center in Daze Town, Guangdong Province. According to reports, in the future, the Redwood Committee of China will cooperate with some gathering places of the Redwood Industry to set up local workstations to provide local enterprises and individuals with testing services for mahogany wood and products.

It is understood that China Redwood Committee mahogany and mahogany products testing center will also introduce advanced mahogany testing equipment and high-end talent, hire industry leading experts such as Yang Jiaxuan, Xu Feng, Jiang Xiaomei as expert consultants, upgrade testing center software and hardware equipment to ensure detection Authority. Che Cheong said: "The testing equipment and talents currently introduced are in the advanced level in the mahogany industry. We have also hired industry experts to help ensure the authority of the test results."

It is understood that currently there are not many agencies that can provide inspection services in the mahogany industry, such as the Chinese Academy of Forestry, Nanjing Forestry University and other scientific research institutions, as well as such testing agencies of the State Bureau of Species and Laboratory for Furniture and Indoor Environmental Quality Supervision and Inspection.