On March 16th, the first batch of delivery ceremony of 15 sets of DH17C2 full hydraulic bulldozers of Anhui Shantui and Regional Bulldozer Association was held. The scene of the delivery was spring breeze and firecrackers. Everyone's face was filled with joy.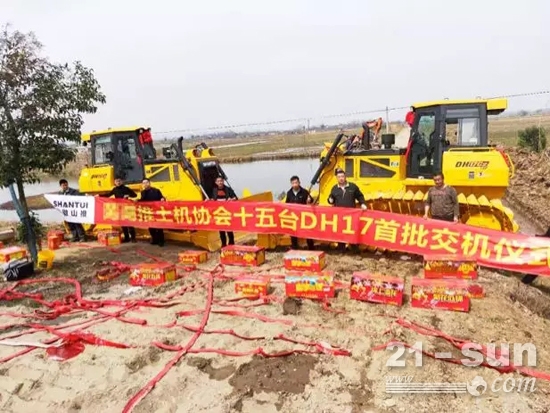 DH17C2 full hydraulic bulldozer first delivery ceremony
Chairman Yang of the Anhui Regional Bulldozer Association said sincerely: "From the driver to the boss, all the way ups and downs, thanks to Shantui products to make me rich!" It is understood that President Yang began to enter the construction machinery industry in 2003, to be a The bulldozer driver, due to his hard work, trustworthiness, and good popularity, has accumulated a lot of contacts. After three years, he purchased a Shantui SD16TL bulldozer. As the project continues to grow, he has been buying Shantui bulldozers. By 2018, there are already 12 sets of mountain push equipment.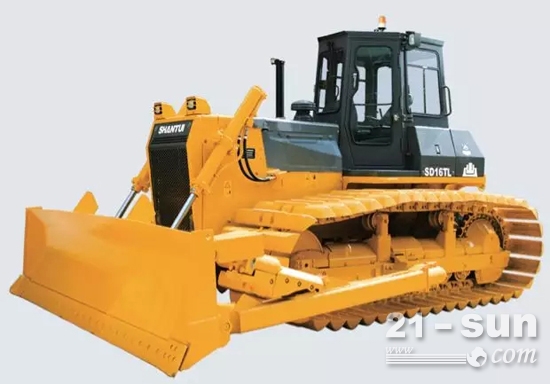 Shantui SD16TL bulldozer
President Yang has a strong "mountain push feelings". He said that he used various brands of equipment in these years, but from all aspects, Shantui products have reliable performance, flexible and efficient work, low fuel consumption rate; Reliable performance guarantees work efficiency in the case of continuous operation. So all the equipment that I own now is a mountain push device!
Asked about the reason for the transfer of all hydraulic equipment, Yang Huichang believes that the full hydraulic bulldozer has high working efficiency, flexible operation and comfortable environment, which will be the general trend of development in the future. He is particularly satisfied that the DH17C2 has three working modes, which can be selected according to different working conditions, and is fuel efficient; in addition, the cab is equipped with intimate configuration such as air conditioning, radio, USB charger, sunshade, etc. fatigue.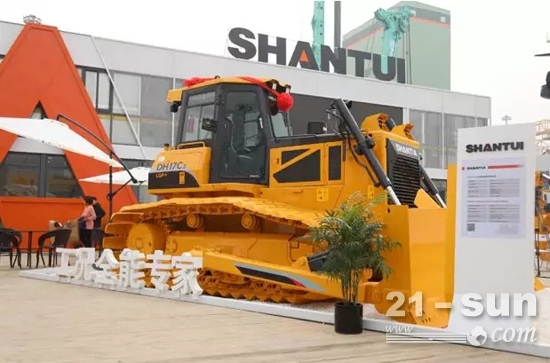 DH17C2 full hydraulic bulldozer
President Yang's words made us feel deeply. Anhui Shantui sincerely hopes that the two sides will continue to maintain close contact on the basis of this cooperation, sincerely communicate and extensively carry out comprehensive cooperation in many fields and at various levels to achieve mutual benefit. At the same time, in the future cooperation, Anhui Shantui not only has to do a good job, but also to do a good job, the user's recognition is not the end, just the beginning, customer satisfaction is our aim, only the products and services will always be in the first place, the company Can go further. (This article is from Shantui)
Related News: Shantui Bulldozer Customer
Beer Bottle Filler,Keg Filling Equipment,Craft Automated Cip System,Brewery Accessory
Dongguan Deao Food Equipment Co.,Ltd , https://www.craftbrewtech.com